Plateau United FC travels ahead of 2023/2024 season's showdown Match Day 1 against Shooting Stars
Posted : 28 September 2023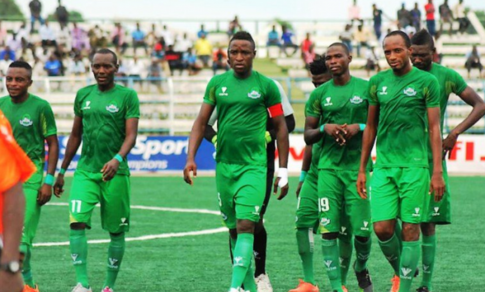 As the management of the Nigeria Premier Football League (NPFL) announced the commencement of the 2023/2024 league season, clubs are now travelling to their various centers for the match.

The 2023/2024 league opener between the two warlords of Nigerian's clubsides, 5-time league champions, (1976, 1980, 1983, 1995, 1998) Shooting Stars Sports Club of Ibadan and one-time league champions 2017, Plateau United FC of Jos.

The league opener expected to be played at Lekan Salami Sports Complex, Adamasingba, Ibadan has seen Plateau United FC team of officials and playing staff depart their base ahead of the Match Day 1 NPFL ties.

According to the Director, Media Operations, Plateau United FC, Yaksat Maklek, the team left the city centre in the early hours of the Thursday with hope of a safe arrival ahead of time for Saturday's opening fixture against the Oluyole warriors.

Details of the trip, arrival and match prosecution according to the Plateau United FC officials, will be appropriately communicated later.