PL: Ola Aina enthusiastic about playing at City Ground
Posted : 17 August 2023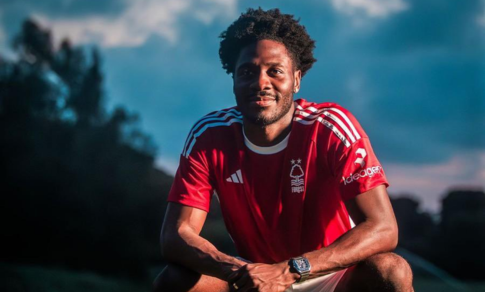 Super Eagles defender Ola Aina, who recently joined Nottingham Forest, is excited about the chance to showcase his skills in front of the fans at City Ground Stadium. 

After his contract with Serie A club Torino came to an end, the 26-year-old fullback made a move to Nottingham Forest on a free transfer during the summer. 

Aina marked his competitive debut for the team in their Premier League opener against Arsenal at Emirates Stadium last weekend. 

As the upcoming weekend approaches, Nottingham Forest is set to face newly-promoted Sheffield United at City Ground Stadium, and Aina is eagerly looking forward to the opportunity.

Expressing his enthusiasm, Aina mentioned, "I've heard a lot about the Nottingham Forest fans, and I can't wait just to be in that situation. Just to hear and feel the energy in the City Ground." 

His eagerness to play in front of the Forest supporters indicates his readiness to contribute to the team's performance and connect with the passionate fanbase. 

Aina's impressive debut against Arsenal showcased his defensive capabilities, as he effectively limited the attacking threats posed by players like Bukayo Saka.

As Nottingham Forest seeks their first points of the season, Aina's dedication and determination to contribute positively to the team's performance could make a significant impact. 

With his experience and skills, he aims to play a key role in helping Forest secure victory and create a memorable atmosphere for both the fans and his teammates at City Ground Stadium.