Pantami Stadium: A fortress in Gombe
Posted : 06 September 2023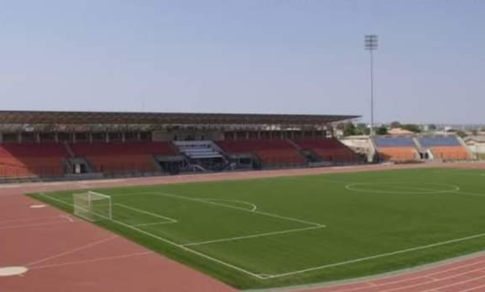 The Pantami Stadium, with a capacity of 12,000 seats, situated in the heart of Gombe, has been a stronghold for football clubs in Gombe State, particularly the state-owned Gombe United and Doma United.
 
This stadium, dedicated solely to football, is located in the Pantami district of Gombe, Nigeria, from which it takes its name. Following its reconstruction in 2010, Pantami Stadium has gained recognition as one of the most modern sports facilities in northern Nigeria.
 
Pantami Stadium boasts three key features: a synthetic football pitch, a tartan track for athletics, and a gymnasium aimed at promoting and enhancing sports development in the state. Besides being the home ground for Gombe United and Doma United, Pantami Stadium has also hosted national events such as the National League Super 4, Aiteo Cup group stages, Seyi Akinwumi under U-13 North East Championship, and the National Sports Festival's North-East Zonal qualifiers.
 
Remarkably, this state-of-the-art sports complex has become the hub of sports in the north-east, overshadowing what was previously the exclusive domain of the Abubakar Tafawa Balewa Stadium in Bauchi.
 
However, after a decade of existence, the fortunes of Pantami Stadium have begun to wane due to a lack of maintenance. What was once considered one of the country's most modern sports facilities is gradually deteriorating.
 
In the 2022/2023 Nigeria Professional Football League (NPFL) season, Pantami Stadium was a fortress for Gombe United and Doma United. Gombe United achieved three home wins, one draw, and one loss, with a 44 percent win rate at home. While they displayed dominance at home, Gombe United couldn't replicate the same form on the road, finishing seventh in Group A of the 2022/2023 NPFL season.
 
For Doma United, another NPFL club, their campaign in the same season at Pantami Stadium was impressive, mirroring their sister-club Gombe United FC's form. Both teams secured two draws during the 2022/2023 season, establishing Pantami Stadium as a challenging venue for opposing teams.
 
The success story of having two NPFL clubs in Gombe State underscores the importance of a well-maintained stadium in galvanizing sporting activities within a community. Apart from Abia State, which hosts both Enyimba International FC and Abia Warriors in the elite league, no other state has two representatives in the NPFL.
 
Despite its facilities, Pantami Stadium's environment has become overgrown, and the main pitch is in suboptimal condition. Office buildings are in need of renovation, and the deteriorating fence requires urgent repairs. Additionally, the stadium's borehole and generators appear to be out of operation, resulting in unstable electricity and water supply, affecting toilets, air conditioners, and the scoreboard.
 
To restore Pantami Stadium to its former glory, it is essential for the state government to consider connecting the stadium with the Dadin-kowa water dam to address water supply issues. Moreover, during league matches, the stadium should utilize power generators due to unreliable electricity sources. Urgent renovation is required, especially for facilities that are still in good condition, to ensure usability on short notice.
 
Furthermore, the electronic scoreboard's programming in Chinese language presents a challenge that needs to be addressed. Despite these challenges, Pantami Stadium continues to serve Gombe United FC and Doma United FC, enabling them to pursue their aspirations in the league and other competitions.