Olga Carmona, Spanish footballer, loses father after World Cup victory
Posted : 21 August 2023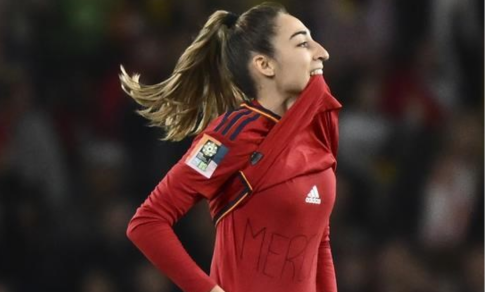 In a heart-wrenching turn of events, Olga Carmona, the Spanish football star who scored the winning goal in the Women's World Cup final against England, received devastating news moments after her team's victory. Unbeknownst to her, her father had passed away on Friday, a fact that was intentionally kept from her until after the match.
 
The Spanish Football Association, acting on the advice of her family, chose not to inform Carmona of her father's death in order to protect her emotional state during the critical game. After the final whistle, the association publicly revealed the sad news through a tweet, expressing their condolences and acknowledging Carmona's significance in Spanish football history.
 
In a poignant post on social media, Carmona expressed her feelings about her father's presence during the match. She shared that her father's support had provided her with the strength to achieve her remarkable feat, referring to the victory as something "unique." Carmona's tribute to her father took on a deeper layer of meaning as she had unknowingly honored her friend's late mother with a message on her shirt during the game.
 
Carmona's impact on Spain's victory goes beyond her decisive goal in the final. She had previously scored the dramatic game-winning goal in the semi-finals against Sweden, securing Spain's spot in the championship match. Her remarkable contributions on the field and her emotional journey behind the scenes have led many to hail her as the hero of Spain's triumph.
 
Amid the joy and celebration surrounding the historic victory, the revelation of her father's passing cast a bittersweet shadow over the moment. Carmona's dedication, strength, and resilience in the face of personal loss have further solidified her place in the hearts of fans and the history of Spanish football. As plans for grand celebrations were set across Madrid to honor the team's achievement, Carmona's participation remained uncertain due to the heartrending news she had received.