NNL announces Oct. 28 as kick off date for 2023/24 season
Posted : 30 September 2023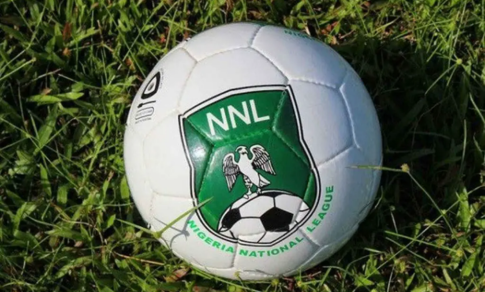 Rising from its Annual General Meeting (AGM), in Jos, Plateau State, the management of Nigeria National League (NNL) has announced that the 2023/24 season of the nation's second-tier domestic league, would kick-off on October 28.

The NNL in its Annual General Meeting held at De Bridge Ville Suites, Jos, approved the kick-off date with the star match only, while other Matchday One matches are to be played on 4th, 5th, and 6th November, 2023 respectively at various venues.

The game between Dakkada FC and 1472 FC has been fixed as the star match of the commencement of league season scheduled for the Uyo Township Stadium on Oct. 28.

An Abridge League format of 4 conferences of A, B, C and D for the 2023/2024 League season was also adopted, as it agreed that only the stadia that meet the required NNL Stadium facilities criteria shall be approved for the 2023/2024 League season.

The promotion of Heartland FC, Kano Pillar FC, Sporting Lagos FC and Katsina Utd FC to the Nigeria Premier Football League was confirmed likewise the relegation of the following 12 clubs to the Nationwide League One (NLO).

The twelve clubs that are relegated to NLO1 are:

Kogi Utd FC - Lokoja, FWC Champions FC of Abuja - Abuja, Zamfara Utd FC - Zamfara, Green Berets FC - Zaria, ABS FC - Ilorin, Police Machine FHQ FC - Gombe, Go Round FC - Omoku, FC Ebedei - Shagamu, Joy Comets FC - Lagos,  and Ibom Youths FC - Ikot Ekpene, 

Others are Edel FC - Awka and Henserd FC - Yanagoa.

The NNL AGM appreciated Dekaizen Worldwide Ltd., the official Insurance Brokers, for providing a cash price of N5,000,000.00 (Five million naira) only for the winners of the 2023/2024 league season.

However cash prizes for the 2nd, 3rd, and 4th positions shall be worked out base on availability of funds before the close of the season.

The NNL AGM also agreed that at least 20 effective security personnel must be present before a league match can commence in any venue hosting NNL match in the 2023/2024 league season.

The AGM appreciated the various sponsorship moves so far made by the Board of the NNL, while praying that they shall come to fruition.

The NNL AGM thereafter passed a vote of confidence on the Board of the NNL under the leadership of George Aluo for their achievement so far and for their resolve to improve the standard of the League, beginning from the new season.