Nigerian center-back set for fresh contract with Real Madrid
Posted : 19 August 2023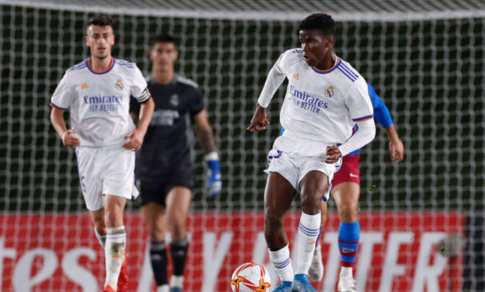 Real Madrid's coach, Carlo Ancelotti, has officially announced that left-footed central defender Marvelous Antolín Garzón will be elevated to the first team due to Éder Militão's injury. 

With the Brazilian international Militão facing ACL surgery following an injury during their season opener, Ancelotti has indicated that the team won't seek a transfer replacement, as they possess ample coverage in the center-back position.

Ancelotti has assessed Marvel's capabilities this week, considering his inclusion in the lineup for the La Liga match against Almeria. 

Ancelotti emphasized their strong options, saying, "We're well covered in that position, we have highly experienced players like Nacho, Rüdiger, Alaba. Marvel has trained with us this week and we have other guys who are making brilliant progress like Carrillo, Asencio... Until we get Militão back, we'll use the academy lads."

Additionally, Marca reported that Marvel will soon extend and improve his contract until 2026, with Ancelotti envisioning him as a potential left-back alongside his central defense role. 

Having originally joined Real Madrid's youth setup in 2010 and then returning in 2016, Marvel's versatile skills are becoming more prominent, reflecting his evolving role in the team.