Neymar surpasses Pele as Brazil's all-time leading male scorer in spectacular fashion
Posted : 09 September 2023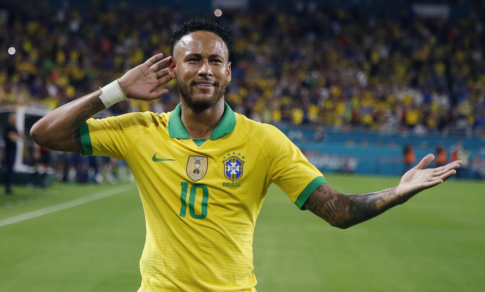 Neymar has achieved a historic milestone by surpassing Pele as Brazil's all-time leading male scorer with a remarkable performance in a 5-1 victory over Bolivia.

The 31-year-old forward entered the World Cup qualifying match with the legendary Pele, both having scored 77 goals for Brazil. In the game, Neymar missed a penalty but made a stunning comeback in the second half, netting twice on his 125th appearance for the national team.

Reflecting on this achievement, Neymar humbly stated, "I never imagined reaching this record. I'm no better than Pele or any other player for the national team."

It's worth noting that Marta holds the record for the most goals scored by a Brazilian player, with 122 goals in 189 matches for the women's national team.

Pele, who passed away in December at the age of 82, had scored 77 goals in 92 appearances for Brazil between 1957 and 1971. He was widely regarded as one of the greatest footballers in history. Pele's official social media account, managed by X, paid tribute to Neymar's achievement, saying, "Congratulations Neymar for surpassing the King in goals for Brazil. Surely Pele is applauding you today!"

Brazil's coach, Fernando Diniz, praised Neymar's performance, stating, "He came to do what he did: have fun, score two goals, and break the record."

Neymar made headlines as the world's most expensive player when he transferred from Barcelona to Paris St-Germain for £200 million in 2017. In the recent summer transfer window, he made a move to the Saudi Pro League team Al-Hilal.

Coach Diniz emphasized Neymar's significance, saying, "He is a very big idol; people must recognize him and accept him."

In other football news, Uruguay commenced their South American qualifying campaign with a 3-1 victory against Chile under the guidance of their new coach, former Leeds United boss Marcelo Bielsa.