Newcastle's Harvey Barnes faces three-month recovery for foot injury, no surgery needed
Posted : 29 September 2023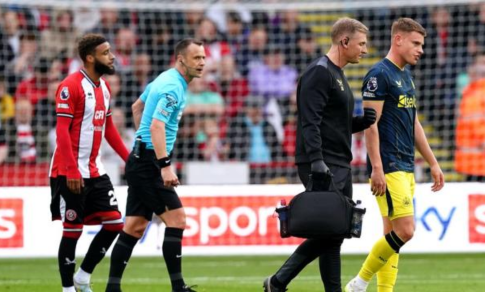 Harvey Barnes is set to undergo a three-month recovery period due to a foot injury sustained while playing for Newcastle. Fortunately, the 25-year-old winger won't require surgery for his condition. The injury occurred during Newcastle's 8-0 victory over Sheffield United when Barnes had to be substituted after just 12 minutes.

A scan revealed that Barnes didn't suffer any fractures, but he's now wearing a protective boot as part of his recovery process. Newcastle's manager, Eddie Howe, provided an update on Barnes' condition, explaining that the injury is located beneath his toe, and the recovery process has already commenced.

Harvey Barnes joined Newcastle from Leicester in July for a transfer fee of £38 million. He has made two Premier League starts for the Magpies and scored one goal during his time with the club.

Howe emphasized the importance of allowing Barnes to rest his toe during the recovery phase and mentioned that the rehabilitation will be gradual, which is why the estimated recovery time is three months.

Newcastle is set to face Burnley at St James' Park in their upcoming Premier League match, following their Carabao Cup third-round victory over Manchester City.