Napoli expresses regret over Osimhen social media post, no public apology
Posted : 29 September 2023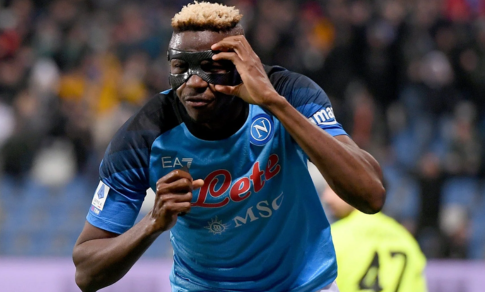 Napoli has expressed regret over a recent social media post but stopped short of issuing a public apology to Victor Osimhen. The club shared a TikTok video featuring Osimhen missing a penalty, accompanied by a high-pitched voice saying, "gimme penalty please." This post led to threats of legal action from the player's agent.
 
In a statement, Napoli clarified that they never intended to offend or mock Victor Osimhen and that it was not their intention to upset him in any way. They highlighted their commitment to retaining Osimhen by rejecting transfer offers for him.
 
Napoli's manager, Rudi Garcia, expressed confidence in Osimhen's dedication to the club. Osimhen scored a goal in Napoli's 4-1 victory over Udinese, their first game since the controversial social media incident. Despite his goal, Osimhen refrained from celebrating and was embraced by his teammates.
 
Victor Osimhen, a Nigerian international, joined Napoli in 2020 for a club-record fee and played a crucial role in their Serie A title victory last season, scoring 26 goals in 32 league appearances. According to Garcia, Osimhen is fully committed to Napoli's project, and their relationship remains strong despite the recent incident.