Mykhailo Mudryk's gym training raises concerns at Chelsea: Is it hindering his performance?
Posted : 08 September 2023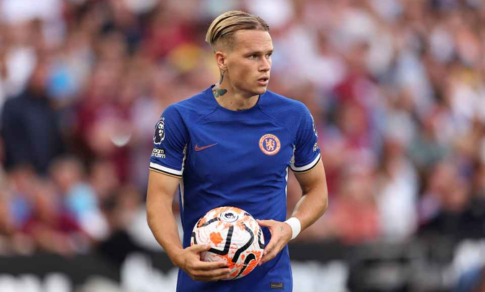 Since his acquisition from Shakhtar Donetsk in January for a potential €100 million fee, Mykhailo Mudryk has faced challenges in making a significant impact at Chelsea. Despite making 20 appearances for the Blues, with only eight starts and no goals, the Ukrainian winger's performance has not lived up to his price tag. The Athletic recently uncovered an unexpected factor that may be hindering Mudryk's progress – his rigorous gym training routine.

Mudryk often trains in the gym with his private coach, Dima Čapowski, outside the club, and videos of his workouts are frequently shared on Instagram. Concerns have arisen within Chelsea that Mudryk's intense gym sessions could be taking a toll on his body, prompting the club to advise him to adjust his training regimen.

Known as one of the fastest players in the Premier League, Mudryk's speed has earned praise from his teammate Wesley Fofana, who considers him even faster than Kylian Mbappe. In the current season, Mudryk has made appearances in three out of Chelsea's four league games, all as a substitute, with an injury preventing him from participating in the 3-0 victory over Luton.

Mudryk's challenging start at Stamford Bridge may be influenced by external factors. He maintains daily contact with his parents, who reside in Ukraine, a country at odds with Russia. Furthermore, Chelsea's frequent changes in coaching staff and numerous signings may also contribute to the difficulty of Mudryk settling in and finding his rhythm at the club.

Despite the initial struggles, both Mudryk's teammates and new manager Mauricio Pochettino have expressed optimism about his potential. Ben Chilwell believes that Mudryk possesses "limitless potential" yet to be realized, and Pochettino has praised him as a "highly talented player."