Morocco Prepares to Host the 2025 Africa Cup of Nations
Posted : 27 September 2023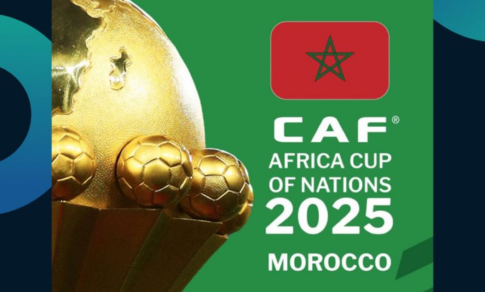 In an exciting announcement for football enthusiasts, Morocco has been selected as the host country for the 2025 Africa Cup of Nations (AFCON). It will be a nostalgic moment for many, as the country last had the honor of hosting this premier sports event back in 1988.

Over the years since its last AFCON hosting, Morocco has showcased its capability as an excellent host to top-tier pan-African and international sports tournaments. The nation proudly held the FIFA Club World Cups in 2013, 2014, and 2022. Additionally, the Confederation Africaine de Football (CAF) Championship in 2018 and the U23 African Cup of Nations in both 2018 and 2023 were celebrated events in Morocco.

In preparation and as a testament to its commitment to global sports, Morocco has made significant strides in infrastructure development. The country has erected three state-of-the-art stadiums with a capacity of 45,000 spectators each. These include the Fes stadium which was inaugurated in 2003 at an estimated cost of 40 million euros, the Marrakech stadium launched in 2011 costing 86 million euros, and the Agadir stadium which opened its gates in 2013 at a cost of 79 million euros. Not to be left behind, Tanger now boasts a massive stadium that can accommodate 68,000 fans, which was unveiled in 2011 at a cost of approximately 80 million euros.

However, Morocco's charm extends beyond its sports infrastructure. The nation expects to welcome around 14.5 million tourists in 2025. As the most visited country in Africa, Morocco offers a rich tapestry of history, cuisine, and picturesque landscapes that are bound to enchant African football fans and tourists alike.

The country's thriving tourism industry is evident in its revenue figures. By March 2023, the Moroccan Ministry of Tourism reported a whopping USD 2.4 billion in tourism earnings, marking a significant 52% growth from the same period in 2019. With the upcoming AFCON, Morocco's economy is poised to benefit greatly.

As football lovers worldwide set their sights on the 2023 Africa Cup of Nations in Ivory Coast, many are also eagerly anticipating how Morocco will further enhance its sports facilities. The preparations for the 2025 AFCON are underway, and the country is also in the race to secure the 2030 FIFA World Cup bid. The coming years indeed hold great promise for Moroccan sports and tourism.