Messi, Alba exit Inter Miami game early, next absent
Posted : 21 September 2023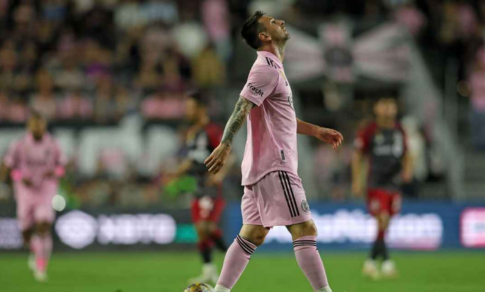 Lionel Messi and Jordi Alba, both former Barcelona stars, exited the field during Inter Miami CF's 4-0 victory over Toronto FC due to physical discomfort. 

Coach Gerardo Martino clarified post-match that while they're expected to miss the upcoming Orlando City game, the hope is they'll be ready for the U.S. 

Open Cup final against Houston Dynamo. Neither Messi nor Alba appeared to suffer significant injuries, with Martino suggesting it was mainly fatigue. 

Both players recently skipped games, with Messi missing two matches due to fatigue. 

This match was the start of a packed schedule for Miami, who will play six games in 17 days. 

Despite Messi's early exit, he has been impressive for Miami, recording 11 goals and five assists in his initial 11 matches.