Mauro Icardi's loan move to Galatasaray turns out to be perfect for his career
Posted : 31 August 2023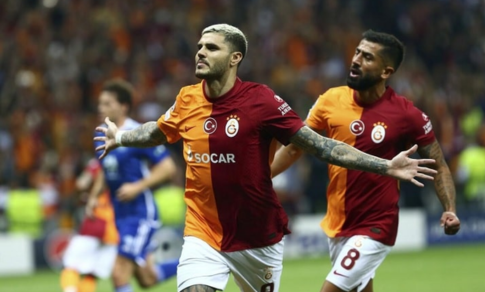 Mauro Icardi's loan move to Galatasaray initially seemed like a sign of his declining career, as players often head to Turkey for a final stint before retirement. At just 29 years old, he joined Galatasaray after a disappointing season with Paris Saint-Germain. However, this unexpected match turned out to be a perfect fit.
 
His Galatasaray journey began on a rocky note with injuries and struggles to find the net. Some even suggested benching or returning him to Paris. Nevertheless, his fortunes changed when he scored and assisted in the 11th match. From there, he shone brightly, contributing 22 league goals that led Galatasaray to their first league title since 2019.
 
Despite a tumultuous personal life, including a high-profile relationship, Icardi continued to excel. He expressed his love for Galatasaray, considering it his home due to the incredible atmosphere and unwavering fan support. This sentiment led to a permanent transfer from Paris Saint-Germain to Galatasaray for €10 million.
 
Upon his return, 40,000 Galatasaray fans welcomed Icardi with enthusiasm. He emphasized his excitement to remain part of the club's exciting project and vowed to give his all for the fans. In the Champions League qualifiers, Icardi played a pivotal role, scoring crucial goals that propelled Galatasaray back to the group stage after three years.
 
As Galatasaray prepares for the Champions League group stage, Icardi's presence is expected to rekindle the club's intimidating reputation at home. The Argentine striker aims to surpass their previous lackluster campaign and make a mark on the European stage once again.