Manchester United teams up with Estée Lauder in unprecedented collaboration redefining football grooming
Posted : 23 September 2023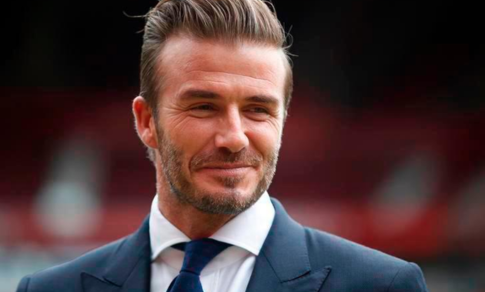 In the realm of football, Manchester United stands as one of the most triumphant teams globally, but their impact extends beyond just the pitch. They played a pivotal role in the evolution of footballers into metrosexual icons. Now, this connection between football and grooming reaches a new level with an intriguing collaboration between the Red Devils and the esteemed cosmetics brand Estée Lauder.

Football's journey, initially a rugged, masculine sport devoid of strict rules, began to captivate the English working class. Over time, it transformed into a global sensation, leading to national leagues, international tournaments, and even a war between Honduras and El Salvador over a football match.

Historically, football and fashion or grooming were distant companions, with the myth of footballers' affection for models being the primary connection. However, a shift occurred when players' external appearances garnered as much attention as their skills. George Best, who graced Manchester United in the 60s and 70s, is often credited as an early influencer, but the true trailblazer and one of the first metrosexuals was David Beckham, who also donned the Manchester United jersey three decades later.

Beckham, known for his ever-changing hairstyles, penchant for stylish attire, and even nail polish, openly discussed his beauty regimen. He emphasized the importance of skincare due to his extensive outdoor travels and launched the world's first men's grooming line in 2018. While his fashion choices sometimes overshadowed his athletic prowess, Beckham undeniably left an indelible mark on football and its perception, especially among men.

In today's football world, a player's image extends beyond their game performance, encompassing elements like hairstyles, tattoos, and accessories. The modern successful athlete acknowledges the significance of grooming routines.

This metrosexual evolution of footballers takes a groundbreaking step with a unique collaboration between Estée Lauder, a global cosmetics powerhouse, and Manchester United, the team that ushered in the era of metrosexuality in football.

In this partnership, prominent United players like Raphael Varane, Alejandro Garnacho, Marcus Rashford, and Luke Shaw will endorse Estée Lauder's flagship product, the world-renowned Advanced Night Repair serum. The connection between footballers and skincare might seem unexpected, but it makes perfect sense. Grooming now constitutes a substantial part of footballers' daily routines. The harsh outdoor conditions footballers face necessitate a skincare regimen to counteract the effects of sun and weather damage.

This collaboration aligns two iconic brands, each celebrated as the best in their respective fields. Both share rich legacies and enjoy dedicated fan bases worldwide. Furthermore, they are committed to achieving peak performance, whether on the pitch or in skincare.

Advanced Night Repair, the world's first serum with a patented formula until 2033, stands as a testament to Estée Lauder's excellence. Since its inception in 1982, the serum has received over 150 prestigious awards. Its unique formula has consistently eluded replication attempts by other companies worldwide. Much like Manchester United, a club with numerous championships to its name, it remains unrivaled.

Advanced Night Repair differentiates itself by offering seven distinct benefits to facial skin: firming, wrinkle reduction, moisture retention, strengthening of the moisture barrier, evening skin tone, radiance enhancement, and antioxidant protection. It has been proven effective on all skin types and tones, catering to both men and women. This serum visibly reduces wrinkles and fine lines, leaving the skin firmer, with improved tone and smaller pores.

In essence, this collaboration is ingenious because it bridges the seemingly disparate worlds of football and grooming. The serum's ability to bestow radiance, health, youthfulness, and vitality to the skin aligns perfectly with the image sought by successful athletes and individuals alike.