Man City 1-0 Newcastle: Manchester City win thanks to Julian Alvarez
Posted : 20 August 2023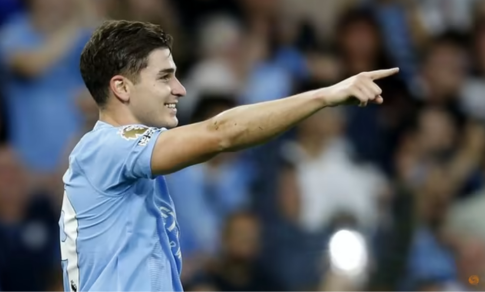 Manchester City, the defending champions, demonstrated their title-winning prowess by overcoming a determined Newcastle United side, maintaining their perfect start to the Premier League season. Julian Alvarez's brilliant first-half strike secured the victory for City, while Phil Foden's creative brilliance shone in the absence of the injured Kevin de Bruyne.
 
Foden, stepping up in a central role, orchestrated City's attacking moves, setting up Alvarez's goal and consistently pressuring Newcastle's defense. Despite Newcastle's physical approach and midfield match-up, they struggled in the final third, showing a lack of attacking threat.
 
Erling Haaland missed an excellent chance for City in the second half, failing to convert Foden's setup. However, Foden's performance was a highlight, driving his team forward with sharp turns and quick passing.
 
City manager Pep Guardiola praised Foden's ability to navigate between the lines and attack the goal. Former England striker Peter Crouch also lauded Foden's performance, suggesting he should be given a central role for the national team.
 
Newcastle, aiming to make a statement, demonstrated defensive resilience but struggled to challenge City's backline. Alexander Isak and Anthony Gordon showed sporadic moments of danger, but overall, Newcastle's attacking efforts were limited. They managed only one shot on target, highlighting the need for improvement in their offensive play.
 
Ultimately, City's depleted squad, recovering from a recent Uefa Super Cup win, showed their championship pedigree by controlling the game. Despite Newcastle's recent progress, the gap between the two teams was evident, underlining the work required for Newcastle to compete at City's level.
 
This defeat also emphasized Newcastle's historical challenge against top teams on the road, despite their Champions League finish last season. To close the gap further, they need to enhance their attacking prowess and overall effectiveness in matches against strong opponents.