Maiden WAFU Zone B Qualifiers: Delta Queens beat USMA 3-0
Posted : 20 August 2023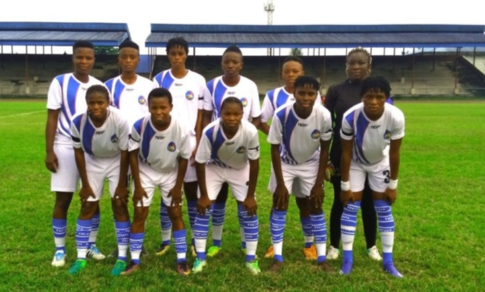 Delta Queens FC on Sunday defeated USFA of Burkina Faso 3-0 in her maiden outing in the WAFU Zone B Qualifier at the Samuel Ogbemudia Stadium, Benin City.

The encounter which saw Nigerian Champion Delta Queens reduced to 10 man in the 58th minute opened positively for the home team as Effion-Anwan Ekeng pushed up with first attack, and failed to score after beating her markers.

Delta Queens however registered her dominance over the visitors  as Alaba Olabiyi did well to send home the first goal of the tournament in the fifth minute.

Chinaza Agoh almost stretched the lead to two but was stopped by goal keeper Nina Dabilgou, who parried her shot away to end first half on a slim 1-0 goal margin.

Second half saw Vera Samuel and Mercy Omokwo brought in for Alaba Olabiyi and Okenwa Chdera for a more  biting attack, though Vera Samuel was later shown a straight red in the 58th minute. 

Her exit seemed to have spured her team mates as the second goal  came in three minutes later when Chinaza Agoh camly sent the ball in to the net of the opponents after connecting with a cross from Mercy Omokwo.

With Delta Queens dictating the game, highest goal scorer for the 2022/23 Nigerian Women Football league NWFL,  Mercy Omokwo noded  home her side's third goal to give the host a 3-0 victory.