Luka Modric nears historic milestone as he approaches 168 international appearances for Croatia
Posted : 07 September 2023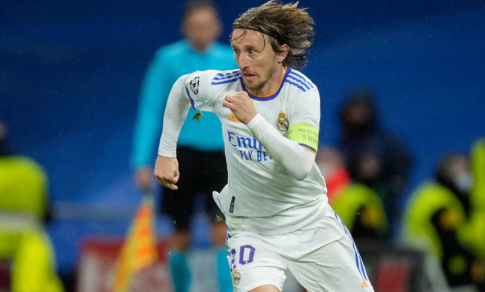 Luka Modric is on the verge of becoming Europe's fourth all-time leader in international appearances, with 168 caps, trailing only Cristiano Ronaldo, Sergio Ramos, and Gianluigi Buffon. Modric is set to surpass Iker Casillas' record of 167 caps, a remarkable achievement as he approaches his 38th birthday. His commitment to the Croatian national team is evident in his dedication and perseverance. Despite opportunities to retire, such as after the 2018 World Cup or Euro 2020, Modric chose to continue leading and mentoring younger players.

His impressive performances for Croatia, including a strong showing in the 2022 World Cup where Croatia reached the quarter-finals, have defied his age. While no longer a constant presence in Real Madrid's starting lineup, Modric remains a key figure in important matches. His coach, Carlo Ancelotti, values his strength and experience.

Croatian coach Zlatko Dalic has emphasized Modric's importance to the national team, and as long as he's fit, he'll continue to play a significant role. Modric's dedication has earned him admiration and respect, surpassing even legendary Croatian players of the past. His remarkable career and impact on Croatian football are undeniable, and fans recently voted to name a training facility in his honor. As he celebrates his birthday, Croatia applauds Modric's achievements and hopes for more successful years in his iconic plaid uniform.