Liverpool's unbeaten streak continues with victory over West Ham
Posted : 24 September 2023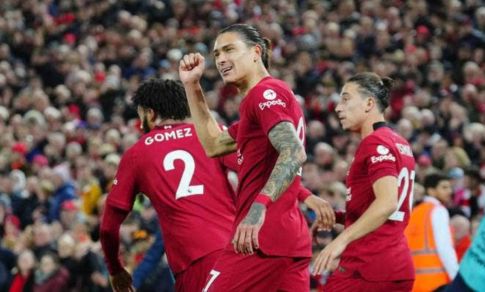 In a thrilling match, Liverpool extended their unbeaten streak to 18 games across all competitions by defeating West Ham. The game featured some remarkable moments that kept fans on the edge of their seats.

The scoring opened with Mohamed Salah, who, against the run of play, converted a penalty after being fouled by Nayef Aguerd. This early lead surprised the West Ham side, but they didn't back down.

Jarrod Bowen showcased his aerial prowess by equalizing for West Ham with a skillful stooping header, connecting with Vladimir Coufal's well-delivered cross. It was a moment of brilliance that evened the score.

Liverpool, however, had their share of frustration when Curtis Jones had a goal disallowed for offside. This close call only added to the intensity of the match.

The turning point arrived when Darwin Nunez made his mark with an exquisite hooked volley. The goal was the result of a perfectly executed pass from Alexis Mac Allister, lifting Liverpool into the lead.

West Ham demonstrated their competence in spurts but struggled to create clear-cut chances to level the score. Liverpool's defense held firm, denying their opponents the breakthrough they desperately sought.

Diogo Jota sealed the victory for Liverpool, pouncing on an opportunity close to the net and converting Virgil van Dijk's header into a crucial goal.

With this win, Liverpool not only extended their unbeaten run but also showcased their ability to prevail in high-stakes encounters. On the other hand, West Ham's David Moyes now shares the record for most Premier League losses against a single team with Harry Redknapp, a testament to Liverpool's consistent dominance.