Lionel Messi's stunning goal leads Argentina to victory in 2026 World Cup Qualifiers
Posted : 08 September 2023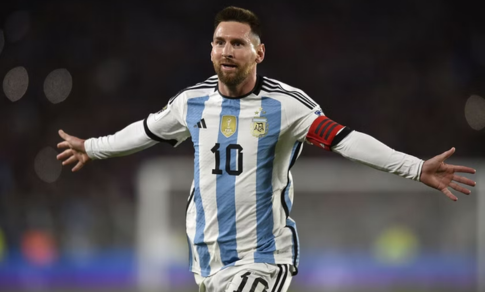 In the 78th minute of the game, a brilliant free-kick by Lionel Messi secured a 1-0 victory for the world champions against Ecuador, marking Argentina's first match in the 2026 World Cup qualifiers. Messi's goal was his 29th in South American qualifying tournaments, matching the record set by his close friend Luis Suarez. 

Argentina, still riding the wave of their World Cup win in Qatar almost 10 months ago, seemed unchanged in their dominance. Messi, who has been consistently performing for Inter Miami, showcased his magic with a precise strike that found the net.

The goal came from a loose ball, and Messi's skillful touch and finish demonstrated his enduring brilliance on the field. The match ended with Argentina securing a 1-0 victory over Ecuador, with Messi once again leading the way.

Notably, the president of the South American Football Association (CONMEBOL) and FIFA vice president, Alejandro Domínguez, recently announced that the Argentine national team, including the star Messi, would be coming to Israel for friendly matches.

In the ongoing qualifying campaign, most South American teams are expected to secure spots in the 2026 World Cup. Out of the 10 teams in the group, the top six will directly qualify for the tournament in the United States, Canada, and Mexico, while the seventh-placed team will have a chance to advance through a playoff game.

In other matches, Colombia secured a 1-0 victory over Venezuela, with Rafael Santos Borre's header in the 46th minute proving decisive. This marked a positive start for Colombia and their new coach, Argentine Nestor Lourenço.

Meanwhile, Peru managed a goalless draw against Paraguay, despite playing with only 10 players for an entire half after Luis Advincula received a red card.