Lionel Messi inspires Argentina to victory in thrilling World Cup Qualifier against Ecuador
Posted : 08 September 2023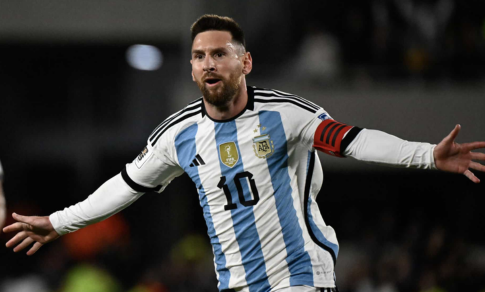 The South American World Cup qualifiers kicked off with a thrilling match between world champions Argentina and Ecuador, setting the stage for the 2026 World Cup. In this much-anticipated clash, Leo Messi, who has been in excellent form with Inter Miami in the USA, once again showcased his brilliance by scoring a crucial goal that secured a narrow 0-1 victory for the Albiceleste against a resilient Ecuadorian side.

Messi acknowledged the high expectations and challenges faced by Argentina, stating, "Everyone wants to beat Argentina, and now that we are world champions, all the more so. We will not relax after winning the World Cup; we want to raise the bar and approach each game with utmost determination."

In an unusual move, Messi requested to be substituted shortly before the end of the game, sparking concerns about his physical condition. However, he reassured fans, saying, "I left the field because I was a bit tired, and it might not be the last time this happens. But everything's fine; I'm in good shape."

Coach Scaloni explained Messi's substitution, emphasizing the respect he has for the star player. However, the standout performer of the match, receiving accolades from all quarters, was Christian "Kuti" Romero of Manchester United. Romero was named the man of the match for his outstanding defensive prowess and relentless effort on the field.

Scaloni couldn't praise Romero enough, saying, "I have no words to describe him. He had an incredible game, giving his all throughout. He thrives under the crowd's support and delivers on the pitch." Regarding the tough South American World Cup qualifiers, he added, "The World Cup qualifying competition in South America is the toughest globally. Anyone who thinks otherwise, I challenge them to prove it to me. As for Ecuador, they are one of the best teams in the world."

Reflecting on the match, Romero acknowledged Ecuador's strong defensive strategy and their attempts to capitalize on Argentine mistakes. However, he emphasized the influence of the world's best players in breaking through the defensive lines.

Argentina will now enjoy a brief three-day break before facing Bolivia in the challenging La Paz high-altitude match. Bolivia has posed significant challenges for Argentina in recent years, but the Albiceleste secured victory in their last two visits to Bolivia.