Katsina Utd FC targets more wins as Coach Tony Bolus takes charge
Posted : 01 October 2023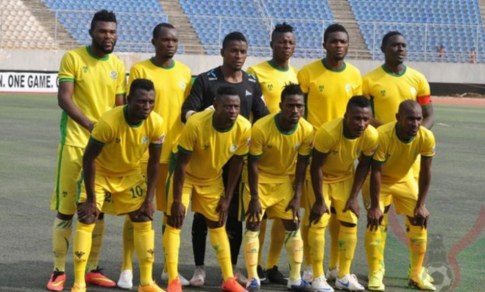 Newly promoted Katsina United FC Coach, Tony Bolus has said he expected more wins for his club as the season gets underway.

The Bolus-tutored Katsina United FC making their way back to the Nigeria Premier Football League (NPFL) after demotion to the lower league last season gets the life in the elite league with a bright start as they defeated visiting Kwara United FC 1-0 at the Mohammadu Dikko Stadium, Katsina State.

Coach Bolus commended it's team for a brave fight against Harmony Boys from Kwara State.

Coach Tony Bulus also expressed delight at winning his first match of the season, adding that his team couldn't find their rhythm, especially in the first half, as they were under pressure to win their first match.

"It was a good game and good result for us, been the first match of the season.

``We planned for early goal, which we couldn't get. We couldn't find our rhythm, as we played under pressure, until in the second half when we effected some changes.

``We are work in progress,'' he said.

In the match played in front of half filled capacity stadium in Katsina, it was Kwara United that showed early promises, especially creating chances through the trio of Samson Paul, Sadeeq Yusuf and Samuel Ayanrinde, but couldn't find the back of the net, leaving the home team grow gradually in confidence, as the game wears on.

Lukman Bello scored the only goal of the game in the 74th minute, and the home team equally created enough chances that they couldn't convert.

For Coach Kabir Sulaiman Dogo of Kwara United, he said that it was unfortunate losing the match to Katsina United, adding that it doesn't justify the team's strength.

"Its very unfortunate we lost the match against Katsina United this way. It doesn't justify what we played. We lost many chances, and equally conceeded that goal through lost of concentration.