Inter Milan icon's unexpected statement about comparing Victor Osimhen and Lautaro Martinez
Posted : 31 August 2023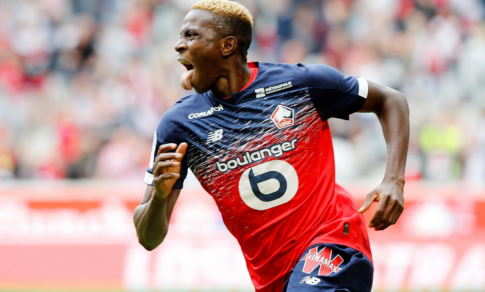 Inter Milan legend Beppe Bergomi has expressed that Super Eagles striker Victor Osimhen surpasses Inter Milan star Lautaro Martinez in skill. 

Osimhen's lethal combination of speed, accuracy, and strength poses a challenge for defenders. 

Last season, he netted 31 times in 39 matches for Napoli, securing 26 Serie A goals and becoming the first African to win the Capocannoniere. 

Osimhen's competition, Lautaro Martinez, tallied 21 goals. This season, both players have started strong with three goals each in two Serie A rounds. 

Despite Martinez's consistency, Bergomi, a former Inter Milan defender, favors Osimhen's prowess, stating, "After Osimhen, he is the best in the Serie A." Osimhen and Martinez are Capocannoniere contenders alongside Vlahovic and Immobile.