Injury forces Keira Walsh and Bethany England out of England's Women's nations league squad
Posted : 13 September 2023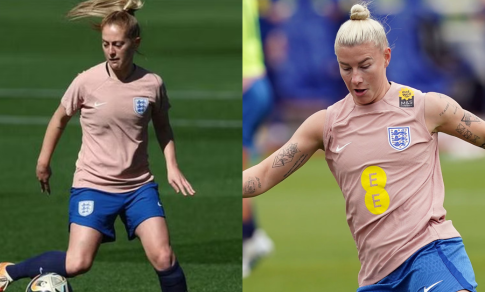 England's Women's Nations League squad has been hit with injury setbacks as Keira Walsh and Bethany England are set to miss the upcoming matches against Scotland and the Netherlands.

Keira Walsh, a key midfielder, will be absent due to injury, delivering a blow to the Lionesses' lineup. Additionally, Spurs striker Bethany England will also miss out due to injury concerns. To fill the void left by England's absence, Manchester City's Jess Park has been called up to the squad.

Notably, Walsh and England are the only absentees from the Lionesses squad that reached the Women's World Cup final, highlighting the importance of their roles on the team.

Sarina Wiegman, the coach of the national team, has named a 24-player squad that includes comebacks for Lucy Staniforth and Maya Le Tissier. Both Aston Villa midfielder Staniforth and Manchester United defender Le Tissier were on standby for the squad that traveled to Australia before the World Cup.

Bethany England, 29, underwent hip surgery on September 6, which will keep her sidelined as the Women's Super League season kicks off.

The Lionesses are gearing up for a series of crucial matches, starting with a clash against Scotland on Friday, September 22 in Sunderland. They will then travel to Utrecht to face the Netherlands on Tuesday, September 26.

In addition to these matchups, England will also compete against Belgium in their Women's Nations League group. The group's winner will earn a ticket to the semi-finals in February, making these upcoming games vital for the Lionesses' prospects.