Iheanacho warns Liverpool: 'We're coming to compete'
Posted : 26 September 2023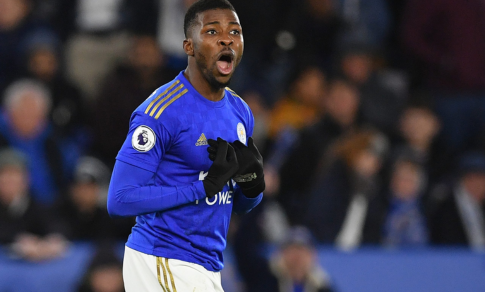 Kelechi Iheanacho asserts that Leicester City is prepared to challenge Liverpool head-on in the upcoming Carabao Cup third-round matchup.

Leicester boasts an impressive record with nine victories out of ten in all tournaments, almost matching the performance of Jurgen Klopp's squad.

Under Leicester's new manager, Enzo Maresca, Iheanacho has been instrumental, contributing to four goals in nine matches across competitions.

The Nigerian striker has a commendable record in the Carabao Cup, having netted 10 times and provided four assists during his stints with Manchester City and Leicester.

Despite Liverpool's prominent stature in English football, Iheanacho emphasizes that Leicester doesn't view themselves as the underdogs. Speaking about the upcoming clash at Anfield, he stated on the club's website: "We're eager and aware of Anfield's incredible ambiance. But we're heading there to contest, not just to experience the atmosphere."

He recalled their pre-season encounter with Liverpool, noting their current winning streak. He acknowledged Liverpool's strengths, particularly their effective pressing, and emphasized the need for Leicester's diligence.

The forward, having not scored against Liverpool in ten past matches, aspires to propel Leicester to success this Wednesday.