Heartland FC's GM, Nwachukwu says club ready for 2023/2024 season's fixtures
Posted : 04 September 2023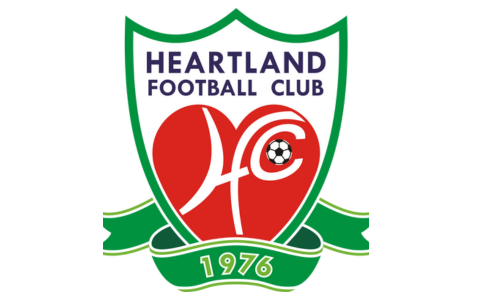 Promise Nwachukwu, the General Manager of Heartland FC, expressed his satisfaction with the club's progress as they approach the upcoming top-flight season. He extended his gratitude to the Imo State government, particularly Governor Hope Uzodinma, for their significant moral and financial support to the club. Nwachukwu acknowledged Governor Uzodinma's consistent backing and expressed his team's immense appreciation.

Nwachukwu went on to commend the coaching staff, led by Christian Obi, a former Nigerian international goalkeeper, along with their support staff, players, and management for their unwavering dedication, commitment, and hard work. He emphasized that the club had moved past the previous season's challenges and was fully prepared for the upcoming Premier League season.

Heartland FC recently engaged in a high-profile preseason match, known as the 'Oriental Derby,' against Rangers International FC of Enugu as part of their preparations for the new season. In this closely contested match at the Awka City Stadium, the once-feared 'Naze Millionaires' of Owerri managed to secure a 1-1 draw against the Coal City Flying Antelopes.

Fidelis Ilechukwu's squad took the lead late in the first half when Joel Okoro netted the opening goal in the 44th minute. However, Heartland leveled the score eight minutes into the second half, with Tunde Oyewole finding the back of the net in the 53rd minute.

Prior to this match, Heartland had defeated Ingas FC 3-1 in a previous tune-up encounter, demonstrating their readiness for the 2023/2024 NPL season, which is scheduled to commence on September 9. The team had been based in Awka for approximately two weeks during their concentration camp as they prepared for the new season.

Despite their 2022/2023 campaign in the second-tier league (NNL), Heartland remained undefeated and continued their impressive form at the Super 8 playoffs in Asaba. They not only secured their return to the top flight but also clinched the overall NNL Championship with a convincing 2-0 victory over Kano Pillars in the final match held at the Stephen Keshi Stadium.

Heartland FC will launch their new season with a home fixture against Lobi Stars at the Dan Anyiam Stadium in Owerri on Sunday, September 10. The team is set to depart from their camp in Awka next Tuesday for their final preparations ahead of the opening league match against Lobi Stars.