Harry Maguire's £30 million West Ham transfer canceled
Posted : 16 August 2023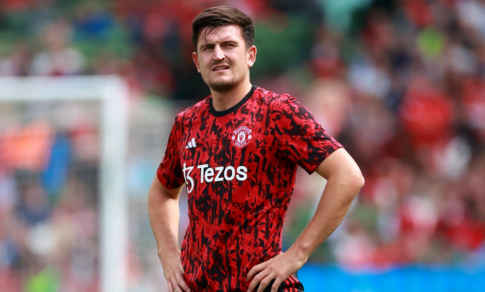 Harry Maguire's anticipated move to West Ham has been called off as the defender expresses his determination to remain at Manchester United and compete for his position in the first team.
 
Despite a previously agreed fee of £30 million between the clubs, the 30-year-old English defender seemed destined to join West Ham. However, Maguire struggled for playing time during the previous season and lost the captaincy for the current season. Manchester United has maintained their respect for his wishes and declined to force him out of the club.
 
A source close to Maguire clarified that while he holds respect for West Ham and David Moyes, there was no formal agreement in place regarding his personal terms. The source emphasized Maguire's commitment to Manchester United, his affection for the club, and his belief that he will have ample opportunities to feature on the field this season.
 
During Manchester United's recent 1-0 victory over Wolves, Maguire was on the bench but didn't get a chance to play. Despite manager Erik ten Hag making five substitutions, he chose to replace central defender Lisandro Martinez with Victor Lindelof at halftime instead.
 
Before the match, Ten Hag suggested that Maguire might benefit from leaving Manchester United if he lacks the confidence to compete for a starting position. In 2019, United broke the bank by paying a record £80 million to Leicester City for Maguire, making him the world's most expensive defender. Although he was named captain under former manager Ole Gunnar Solskjaer, Maguire faced challenges after a promising initial season with the club.
 
An incident on Mykonos, for which he received a 21-month suspended sentence for assaulting a police officer and attempted bribery, seemed to impact his performance on the field. This was followed by a notable dispute with Cristiano Ronaldo over the captaincy, and his Cheshire home was targeted with a bomb threat.
 
Despite receiving praise from Ten Hag and fellow players for his capabilities, Maguire has faced criticism from certain fans during pre-season games. West Ham forward Michail Antonio believes that leaving Manchester United might rejuvenate Maguire's career, as he believes Maguire's recent struggles are influenced by internal factors rather than external pressures. Antonio suggests that a fresh start at a new club could help Maguire regain his confidence and revive his form.