Harry Kane reveals talks with multiple clubs, glad he chose Bayern Munich
Posted : 19 September 2023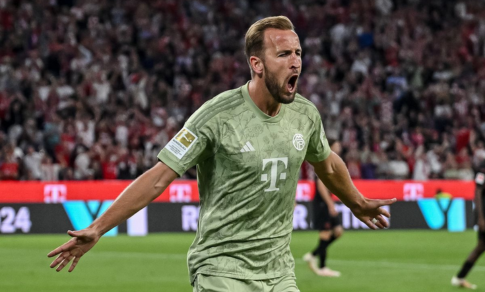 Harry Kane disclosed that there were discussions with multiple clubs during the summer transfer window, including Manchester United, but he's content with his choice of Bayern Munich. The England captain, who moved from Tottenham for £100 million, will face Manchester United in the Champions League clash at the Allianz Arena.
 
Despite Manchester United's interest, they didn't proceed with a bid for Kane, instead signing Danish striker Rasmus Højlund. Kane confirmed that while there were other clubs showing interest, Bayern Munich was the team that excited him the most, leading to the deal being completed with Tottenham.
 
Harry Kane expressed his desire to play against his friend and England teammate Harry Maguire, but Maguire is unavailable due to injury. Kane emphasized that once on the pitch, competitiveness takes over, and personal relationships are put aside.
 
Kane defended Maguire, who has faced criticism, stating that his friend has been unfairly scapegoated. He praised Maguire as a hardworking professional.
 
Manchester United enters the game in Munich after a series of three defeats in their last four matches, including a 3-1 loss to Brighton, marking their worst start to a Premier League season. Bayern Munich's manager, Thomas Tuchel, expressed sympathy for the pressure on United's manager, Erik ten Hag.
 
Tuchel noted that Manchester United has a legacy and high expectations due to its history with Sir Alex Ferguson. He emphasized that Manchester United remains a big club with a winning culture, and despite their recent results, they should not be underestimated.