Gusau urges calm amid uncertainty about Peseiro's Super Eagles coaching
Posted : 30 August 2023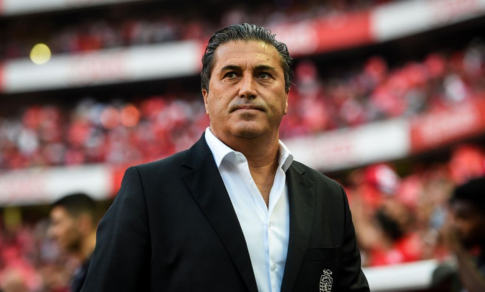 Alhaji Ibrahim Gusau, the President of the Nigeria Football Federation (NFF), has appealed for a sense of calm among football enthusiasts as discussions circulate regarding the future of Jose Peseiro as the head coach of the Super Eagles. 

Addressing the media on the fringes of the Annual General Meeting of the Nigeria Premier Football League, Gusau, hailing from Zamfara, emphasized that the reports currently circulating are predominantly speculative in nature. 

He underscored that the NFF maintains its established communication channels and assured that a definitive decision concerning Peseiro's tenure will be disclosed in due course.

Gusau stated, "Media is in so much of a hurry. It's all speculation and you know NFF has its channel of communication. By the time we are done, Nigerians will know where we stand and that will be very soon. Whatever it is, you will get to know."

Recent reports have suggested that the NFF has resolved not to extend Peseiro's contract and has requested his resignation. Additionally, there is talk within the football community about the NFF considering local coaches as potential replacements. Among these names is Augustine Eguavoen, who serves as the Technical Director of the federation.

Further adding to the intrigue, former Nigerian international and goalkeeper, Peter Rufai, has voiced his eagerness to step into the coaching role for the Super Eagles after Peseiro's contract concludes.

As this situation unfolds, the Super Eagles have an imminent Africa Cup of Nations (AFCON) qualifier scheduled against Sao Tome and Principe on September 10. The uncertainty surrounding the coaching position adds an element of suspense to this crucial match.