Gianni Infantino promotes equality, women influence men's decisions
Posted : 20 August 2023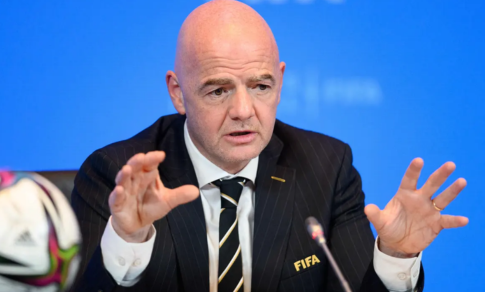 In anticipation of the Women's World Cup final, Gianni Infantino addressed the topic of equality, suggesting that women have the power to influence men's decisions and should choose their battles wisely. This prompted a response from Norwegian player Ada Hegerberg, who humorously mentioned she's preparing a presentation to convince men of their cause.
 
Infantino, the president of FIFA, faced criticism for his statement that players should "choose their battles right" in the pursuit of equal pay at the World Cup. Many interpreted his words as shifting responsibility away from men.
 
The FIFA Women's World Cup concludes with the England-Spain final in Sydney, where the teams will vie for a prize pool of $110 million, a significant increase from the 2019 World Cup. Despite the rise, it remains considerably less than the $440 million awarded to the winners of the 2022 men's tournament, Argentina.
 
Infantino encouraged women to leverage their power for change, mentioning his four daughters, and asserted that women can influence men and FIFA's decisions by speaking out.
 
These remarks triggered a reaction from Ada Hegerberg, the first women's Ballon d'Or winner, who humorously shared her plan to convince men through a presentation.
 
This isn't the first instance in the Women's World Cup where Infantino's statements have sparked controversy. His decision to leave the event early despite extensive preparations for the tournament in Qatar and his threat to potentially not broadcast the event in Europe's largest countries due to disappointing broadcaster offers were met with criticism. He also expressed that equal pay at the World Cup might serve as a "symbol" if further development goals for the Women's World Cup aren't met.