Germany's "Fat League" caters to overweight football players
Posted : 23 August 2023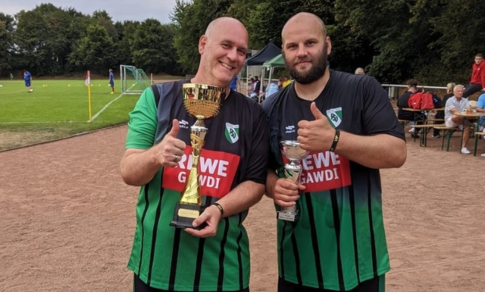 In Germany, a unique league for overweight football players has been established, challenging conventional norms of athleticism. The league, called the "Fat League," provides a platform for players who are overweight or obese to enjoy football without the pressure of appearance or weight concerns. Comprising of teams like the "heavy kickers" and "heavy swords," the league allows individuals with a shared love for football to play without the emphasis on body image.
 
The league was initiated by Mike Krauss, a player-coach, who wanted to provide a space for people who may have felt out of place in traditional sports leagues due to their weight. The league's focus is on enjoyment, camaraderie, and promoting a healthier lifestyle. The teams compete in eight-a-side matches with both men and women participating, aiming to create an inclusive environment.
 
The establishment of the "Fat League" reflects a shift in mindset towards promoting sports and physical activity for all, regardless of body size. The league's popularity has grown, with several teams joining and receiving support from municipalities and health insurance companies. The goal is to encourage overweight individuals to engage in sports, break free from negative body image perceptions, and create a positive community.
 
This initiative is part of a larger movement to change societal perceptions of athleticism and body image, aiming to provide a healthier and more inclusive approach to sports participation.