Georgia Stanway extends contract with Bayern Munich until 2026
Posted : 27 September 2023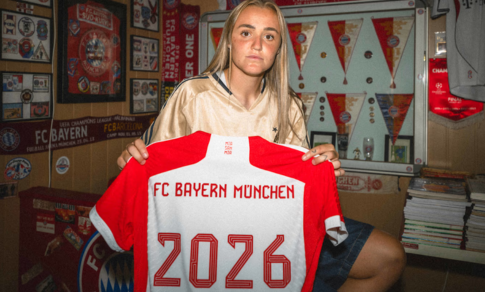 England midfielder Georgia Stanway has agreed to extend her contract with Bayern Munich until 2026. The 24-year-old made the move to Bayern in May 2022 after leaving Manchester City. During her time with Bayern, she has contributed 10 goals in 37 appearances across various competitions, including helping the team secure the Frauen-Bundesliga championship last season.

Stanway expressed her satisfaction with the extension, describing Bayern as feeling like home and the best place for her future. She emphasized her ambition to continue contributing to the team's success, both on and off the field. Stanway also highlighted the special experience of lifting the championship trophy and her desire to repeat that accomplishment.

Earlier this year, Stanway was named as part of Bayern Munich's captaincy team, alongside Glodis Perla Viggosdottir and Sarah Zadrazil. Her contract extension is seen as a significant move for the club, with head coach Alexander Straus expressing his belief in her and her growing importance to the team's mission.

Stanway has had a successful international career, being part of the England Lionesses squad that won the Euros and finished as runners-up to Spain in this summer's Women's World Cup. Her continued development and contributions are expected to be valuable for both Bayern Munich and the national team.