Gent accepts Orban's suspension; striker out Wednesday
Posted : 26 September 2023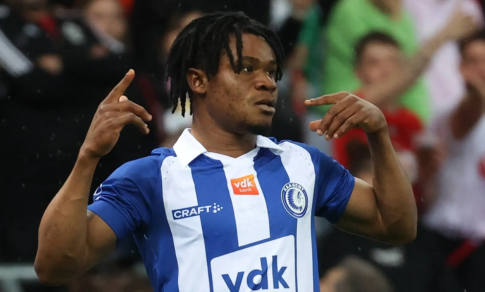 KAA Gent have accepted the suspension recommendation for Gift Orban from Belgium's Federal Public Prosecutor's Office.

In a recent match against Eupen, Orban received a direct red card for pushing Rune Paeshuyse just before halftime.

The prosecutor's office recommended a two-match ban for the Nigerian international, with one deferred.

On Tuesday, Gent stated that they've agreed to the suspension, ruling Orban out of the upcoming game against reigning champions, Antwerp.

Orban's lighter penalty might stem from his clean prior record; before the Eupen game, he had collected nine yellows but no reds in 56 matches with Stabæk Fotball and Gent.

Having missed two recent games due to an injury sustained during his international stint, Orban started the season impressively with six goals in six matches but has recently hit a dry spell, not scoring in his last five outings.