Gennaro Gattuso: The firefighter Marseille needs to forge a new identity
Posted : 30 September 2023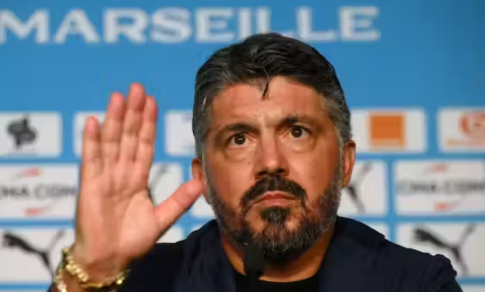 Marseille has turned to Gennaro Gattuso, an experienced firefighter in the world of football, to lead the club in a new direction.

Gattuso, known for his fiery personality, has taken on the role of head coach at Marseille under the auspices of the Saudi royal family, mediated by a super agent and an anonymous lawyer.

This unexpected move comes as both sides had different first choices, with Gattuso originally intended for Lyon.

However, fan pressure led to Lyon choosing another Italian World Cup champion, Fabio Grosso, instead. Gattuso, determined to move to France, sought the assistance of his agent, Jorge Mendes, who helped facilitate the move to Marseille.

This collaboration also involved an anonymous lawyer named Casey Green, who had connections with the Saudi royal family, which had been seeking to take over the club for some time.

Gattuso's appointment was not the high-profile choice fans may have expected, but club president Pablo Longoria expressed confidence in him, citing his ability to turn around struggling teams.

Gattuso has signed a one-season contract with an option to extend if he finishes in the top four of the table. His previous experiences at Napoli and AC Milan, where he stabilized the teams during crises, provide hope for Marseille's future.

Despite his reputation as a fiery character, Gattuso has not had many issues with players during his coaching career. He emphasizes direct and open communication and aims to instill confidence in his squad.

His arrival in Marseille marks his fifth coaching job in a new country, and he brings with him a professional team to help him achieve his goals.

One of his primary objectives is to establish a strong team identity. Marseille lacks prominent figures like Dimitri Payet and other dominant players from the previous season.

Gattuso will rely on the veterans who know him from Serie A, such as Jordan Veretout, Joaquín Correa, Pau López, Geoffrey Kondogbia, and Pierre-Emerick Aubameyang, to help him navigate this challenging task.

Marseille hopes that Gattuso's experience as a firefighter in the football world will help the club change its momentum and build a foundation for future success.

His debut at the Stade Vélodrome will be against Brighton in the Europa League, a symbolic start to his tenure in charge of the club. Whether Gattuso can rehabilitate a group that lacks identity remains to be seen, but Marseille is banking on his expertise to bring about positive change.