Former Scotland players react to England's dominant friendly victory at Hampden park
Posted : 13 September 2023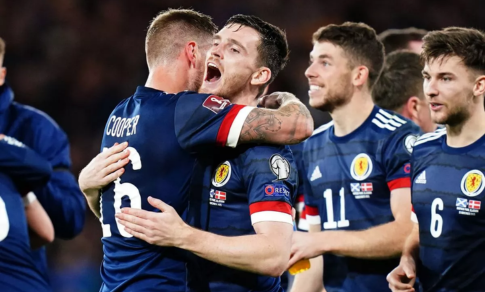 The aftermath of England's commanding 3-1 victory in their 'friendly' at Hampden Park witnessed strong reactions from former Scotland players. While some might argue that the reactions were exaggerated, it's essential to consider the context of Steve Clarke's remarkable run, securing maximum points in Euro 2024 qualifying.

However, it's not entirely surprising to witness such reactions, given the genuine belief pre-match that Scotland might add another mighty scalp to their collection and extend their incredible unbeaten run. England's dominance for extended periods further fueled the anticipation.

In an alternate reality, events at Hampden Park could have secured Scotland's travel plans to Germany next summer, with Georgia coming close to a late equalizer against Norway that would have sealed their passage. Unfortunately, that scenario did not materialize on a night when luck seemed to evade Scotland.

Steve Clarke responded to the post-match reactions, stating, "I'm not sure I was the one getting carried away too much." He acknowledged the challenges of playing against strong teams like England, Spain, and France, emphasizing the importance of such encounters for team development.

Gareth Southgate, England's manager, downplayed the notion of an 'enormous gap' between the teams, possibly out of politeness or in recognition of Scotland's recent form. He praised Scotland's progress under Steve Clarke and the performance of the Scottish team.

Scottish fans have every reason to be proud of their team's journey and Steve Clarke's leadership. Despite the result, the enthusiasm generated by Scotland's recent achievements is likely to endure as they continue on their unprecedented path.