Football Association investigates potential betting rule breaches involving Lucas Paqueta
Posted : 19 August 2023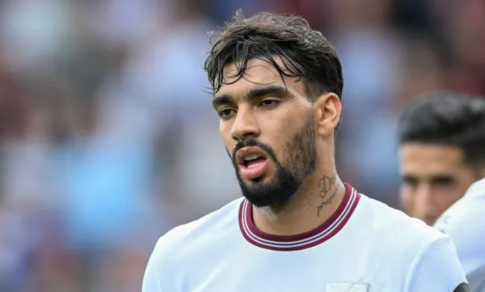 The Football Association is conducting an investigation into possible breaches of betting rules involving Lucas Paqueta, the 25-year-old midfielder of West Ham, sources have confirmed.
 
Speculation has linked Paqueta with a transfer to Manchester City, but on Friday, he was excluded from Brazil's squad for upcoming World Cup qualifiers to address his ongoing issues.
 
Paqueta denied any personal involvement in placing bets and expressed his astonishment at the reports, as reported by Sky Sports.
 
The investigation, which reportedly involves FIFA as well, revolves around bets allegedly made in Brazil regarding yellow cards received by Paqueta.
 
Fernando Diniz, Brazil's interim coach, stated on Friday that Paqueta's exclusion from the squad for matches against Bolivia and Peru next month is to provide him with the time needed to address these matters.
 
Diniz expressed his admiration for Paqueta and his desire for the player to resolve the situation, acknowledging the need for individuals to address such issues properly.
 
Lucas Paqueta, who was signed by West Ham from Lyon for £36.5 million last year, played a pivotal role in the club's triumph in the Europa Conference League. In the previous Premier League season, he featured in 28 matches, contributing four goals and three assists.
 
Pep Guardiola, the manager of Manchester City, refrained from discussing any potential transfer, noting that Paqueta is currently a West Ham player.
 
Notably, in May, Brentford's forward Ivan Toney faced an eight-month suspension from football due to 232 breaches of the FA's betting regulations.