FIFA Rankings: Falcons deserves better position says Coach Waldrum
Posted : 27 August 2023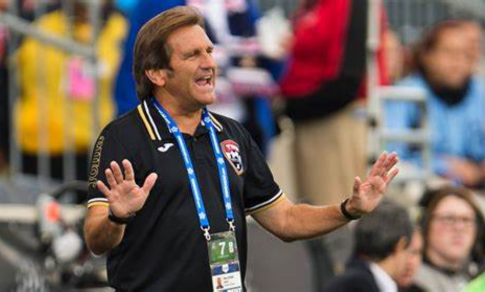 The Head coach of Super Falcons of Nigeria, Randy Waldrum, has expressed his disappointment with his team's position in the latest FIFA rankings released on Friday by the world football governing body.

Waldrum's team moved up eight places from 40th to 32nd position, following their impressive performance at the 2023 FIFA Women's World Cup in Australia and New Zealand where they reached the round of 16 for the third time in the history of the tournament.

The nine-time African champions earned draws against Olympic champions Canada, ranked seventh, and Ireland, ranked 21st and defeated co-hosts.

 Australia 3-2, ranked 10th, before losing on penalties to eventual finalists and European champions England, ranked third, in the round of 16.

The Falcons were also ranked as the 10th best participating team after the conclusion of the tournament.

The 66-year-old American tactician believes the Super Falcons should be ranked among the top 20 women's teams in the world, following their outstanding performance at the World Cup.

"Absolutely, we should be much higher after getting out of the group of death, not losing any game in 90 minutes, draw against defending Olympic Gold medalist (ranked 7), defeating host nation (ranked 10), draw against Ireland (ranked 21), and draw against European Champions England (ranked 3).

we should at least be in the top 20," said Waldrum, who also coaches the Pittsburgh Panthers women's team in the US.

Waldrum also expressed his disappointment on Twitter, writing, "Must say I am a little surprised at this to say the least…not in a good way!"

Former Falcons defender Yinka Kudaisi says the team deserved a higher ranking following their impressive run at the just concluded Women's World Cup.

Kudaisi was capped 17 times and competed in the Women's World Cup, WAFCON, and Olympic Gamels.

"I think I will agree with Waldrum on this issue, the Falcons deserve to be ranked better than the 32nd position they currently occupy.

Personally, I didn't expect the kind of performance they produced at the World Cup. They proved themselves and shamed critics who never gave them a chance." The former defender noted.

Meanwhile, Waldrum, whose contract expires in October says he will love to continue as the coach of the Super Falcons.

"I am proud of my team," Waldrum expressed.

I want to stay with this team and continue working towards the Olympics (Paris 2024). But that is not a matter for me to decide."

The next FIFA women's world ranking will be released on December 15, 2023.