Exciting Pre-Season Showdown: Lobi Stars and Mighty Jets set for epic friendly clash
Posted : 07 September 2023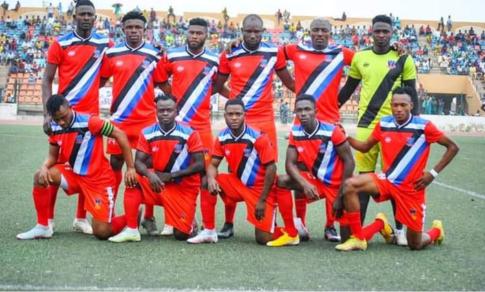 Lobi Stars FC and Mighty Jets FC, two prominent football clubs in Nigeria, have jointly announced an eagerly anticipated pre-season match. Mighty Jets International Football Club, based in Jos, is ramping up its preparations for the upcoming Nigeria National League (NNL) season. The team is actively engaging in friendly matches with various opponents to maintain fitness and sharpen their skills.

In this highly anticipated friendly encounter, Mighty Jets will face off against Lobi Stars Football Club, one of the top teams in Nigeria's elite football league, the Nigeria Professional Football League (NPFL). Lobi Stars, hailing from Makurdi, made their mark in the NPFL, notably participating in the NPFL Super Six in Lagos after the conclusion of the shortened league season. Although they performed admirably in group B, they couldn't secure victory in the Super Six, with Enyimba International FC emerging as the champions.

The eagerly awaited friendly match is slated to take place at the New Jos Stadium, a venue with significant importance for both teams. Last season, Lobi Stars played all their home matches in the NPFL at the Jos New Stadium, while it serves as the traditional home ground for Mighty Jets International FC in the NNL.

As this friendly game promises to be an exciting clash, players from both sides are eager to showcase their abilities to their fans, offering a glimpse of what to expect in the upcoming NPFL and NNL football seasons in Nigeria. Notably, Coach Bernard Ogbe's Jets have already displayed their prowess by defeating Propel Sporting Academy of Jos with an impressive 3-0 scoreline in their recent friendly match.