Ex-Napoli forward: Osimhen surpasses Cavani's abilities
Posted : 23 August 2023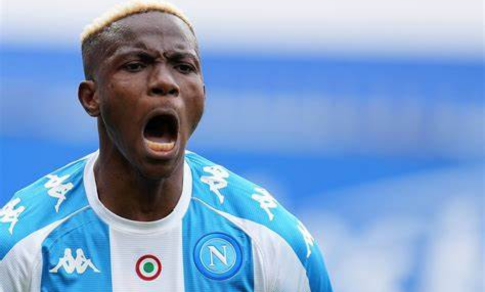 Former Napoli striker Emmanuel Calaio has expressed his belief that Super Eagles forward Victor Osimhen surpasses the abilities of Edinson Cavani. 

Osimhen's €72 million transfer from Lille to Napoli three years ago has been validated by his performance, rebounding from a challenging first season due to injuries to deliver 18 goals and six assists in 32 games in the subsequent campaign. 

However, Osimhen's standout achievement came last season, where he scored 31 goals in 38 matches across all competitions, propelling Napoli to their first Scudetto title in 33 years and their maiden quarterfinal appearance in the UEFA Champions League. 

As the first African to win Serie A's Capocannoniere with his 26-goal tally, Osimhen's prowess earned the praise of former Napoli player Calaio, who believes Osimhen has outperformed Cavani, the Uruguayan legend who won the Capocannoniere for Napoli in 2013. 

Calaio highlighted Osimhen's enthusiasm, hunger, and unique attributes, emphasizing his growth year by year. 

While acknowledging Osimhen's instinctive skills, Calaio also noted room for tactical refinement, particularly in the defensive phase and offside positioning. 

Despite interest from top European clubs this summer, Napoli managed to retain Osimhen, and his role will be pivotal in their efforts to maintain their performance level from last season.