EFL Cup: Iheanacho's coach lauds team despite loss to Liverpool
Posted : 29 September 2023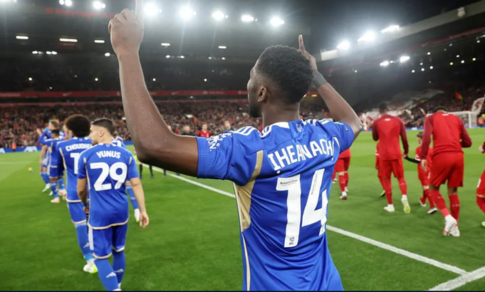 Kelechi Iheanacho's coach, Enzo Maresca, commended his team's performance at Anfield in the Carabao Cup despite their defeat. 

Leicester, led by an impressive Kasey McAteer goal, showcased a counterattacking style against Liverpool. 

The Italian manager's emphasis on playing from the back was evident, with Leicester having 43% possession. 

Maresca made strategic substitutions, including bringing in Wilfred Ndidi, to bolster the team. 

Despite goals from Gakpo, Szoboslai, and Jota securing Liverpool's victory, Maresca found positives in his team's performance and their adherence to their playing style. 

He expressed pride in how they faced a formidable opponent in a challenging stadium like Anfield, highlighting the importance of the learning experience. 

Looking ahead, Leicester aims to maintain their promotion aspirations as they face Blackburn Rovers at Ewood Park.