Edo Queens' late Equalizer denies resilient Heartland Queens' victory in Benin
Posted : 26 August 2023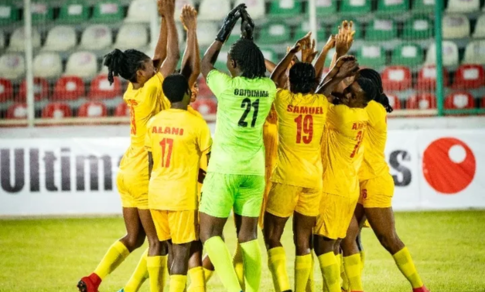 Edo Queens football club of Benin breathed a sign of relief after their late equalizer in the 90+11 minutes cancelled Heartland Queens' first half lead at the Western Boys High school football pitch Benin in Edo state, the home town of Edo Queens. 

The hard fighting Owerri Landladies were quick to announce their presence in Benin city with an emphatic curtain raiser late in the first half and held onto the lead till after 90 minutes but that effort was canceled out during the extra time interval of the game as the friendly match ended in one all draw. 

Heartland Technical Adviser, Coach Obi ringed several changes to the squad which started the match against Bayelsa Queens the previous day. 

Heartland Queens star goal keeper Amarachi Atulayo was the star attraction of the day as she impressed the fans with fantastic saves. 

Heartland Queens will now advance preparations ahead of the 2023 NWFL season as the coaching crew are set to beef up the squad in the coming days.