Daniel Podence signs a new contract with Wolves, ending a season-long loan with Olympiakos
Posted : 05 September 2023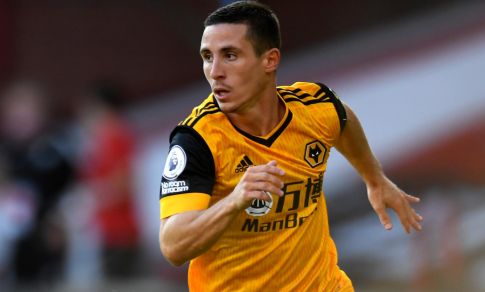 former club Olympiakos.
 
Podence, 27, has made 105 appearances for Wolves since his £16.6 million transfer from the Greek team in January 2020 but has not featured in the current season. The Portuguese forward's new deal runs until 2025, with an option for a one-year extension.
 
Wolves' Sporting Director, Matt Hobbs, explained, "It was no secret that Daniel was keen to explore new opportunities. This gives him the chance to return to where he was and participate in European football, and he was very understanding that, in order for us to allow it, he needed to sign a contract."
 
The winger spent two seasons with Olympiakos from 2018 to 2020 and contributed to the club's Super League title victory in 2019-20.
 
Hobbs also mentioned, "There's still a chance Daniel may return and play for Wolves in the future, but it was the right moment to let him go and play this season. He could either return after the season or we'll be negotiating next summer with a player who has a longer contract."
 
Podence becomes the ninth player loaned out by Wolves this summer, with an additional eight players sold to generate necessary funds for the new manager, Gary O'Neil. Wolves currently sit 15th in the Premier League standings, having collected three points from their first four matches.