Daniel Levy confirms Tottenham's option to re-sign Harry Kane in future
Posted : 20 September 2023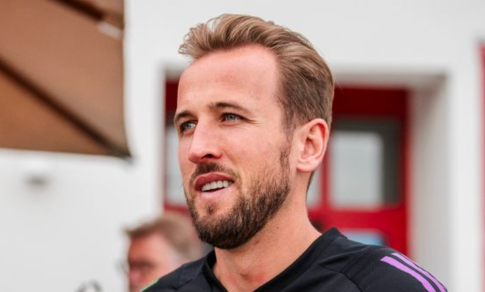 Tottenham chairman Daniel Levy has officially confirmed that the club holds an option to bring back striker Harry Kane as part of his transfer deal to Bayern Munich. This summer, the 30-year-old ended his long-standing 19-year relationship with Spurs by completing a €120 million ($128 million) move to the Bundesliga champions.
 
The negotiations leading to Kane's transfer included a clause that facilitates a potential return to Tottenham in the future. This clause was introduced to address concerns about Kane leaving for free next summer once his contract expired, and it underscores Tottenham's reluctance to let go of their star player.
 
In a video message shared after his departure, Kane expressed that it wasn't a definitive farewell, stating, "It's not a goodbye because you never know how things pan out in the future... I'll see you soon."
 
During a fan forum event attended by various individuals, including head coach Ange Postecoglou, Levy publicly confirmed the existence of this clause. When pressed by the host to acknowledge the clause's presence, Levy eventually responded with a definitive, "Of course."
 
Kane, while speaking at a news conference ahead of Bayern's Champions League match against Manchester United, mentioned that he continues to monitor Tottenham's progress under Postecoglou. He expressed his happiness at seeing the team perform well and the fans' satisfaction.
 
Kane affirmed his ongoing connection with the club, stating, "I'm really happy to see the team playing the way they are, and to see the fans happy is a great thing. They've got a massive game coming up against Arsenal on Sunday, so I'll definitely be keeping an eye on how they perform throughout the season."