Crystal Palace loans out ex-Nigeria U16 international left-back
Posted : 19 September 2023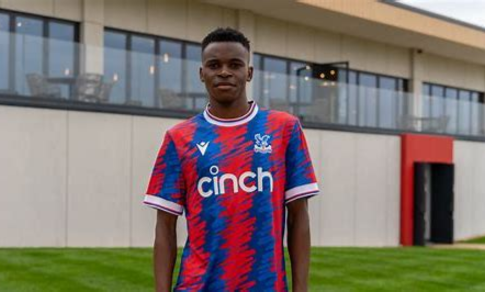 In an official announcement, Crystal Palace disclosed that Kelvin Agho, the Nigerian-born left-back, will be loaned to Serbian Superliga team FK Voždovac for the rest of the 2023-2024 season. 

Agho, who was on loan to STK 1914 Šamorín in Slovakia last season, is a former Nigeria U16 international and joined Crystal Palace in 2022 from IB Sports Dreams Football Club. 

Versatile in his play, he can function as a left-back, left midfielder, or left-sided central defender. 

Agho's contract with Crystal Palace is set to last until the end of the 2024-2025 season. 

His move awaits the issuance of an International Transfer Certificate, and FK Voždovac currently sits in fourth place in the Serbian Superliga.