Confluence Queens pick Sabo Okala as new gafer
Posted : 29 August 2023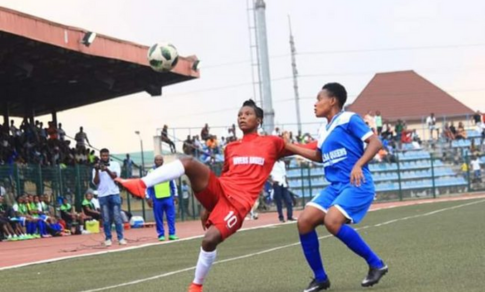 Nigeria Women Premier League side Confluence Queens Football Club of Lokoja on Monday confirmed the appointment of Sabo Okala popularly known as Awala as the new Technical Adviser

Following the departure of former tactician Whyte Ogbonda who joined Rivers Angels FC, his former assistant Okala will now fill the void left by Ogbonda

Until his appointment as Technical Adviser of Confluence Queens, SABO was the head coach of Benue Championship team Honey Badgers FC

Okala once served as assistant coach of Confluence Queens Football Club during Whyte Ogbonda's first era with the team before joining Honey Badgers

Chairman of the club, Hon. Abdulmalik Isah has tasked the new coach to ensure the team maintained her status in the Nigeria Women Premier League and also bring laurel to the state

``I want to first congratulate you on your appointment, I hope you're are fully prepared for the task ahead. 

``You're stepping into a big shoe left behind by our former coach Whyte Ogbonda, he is a good coach and we wish him well with his new team.

"I employ you to be a good ambassador of the state and make us proud. We promise to give you all the necessary support from the management angle, we wish you all the best, '' he said

Okala thanked the management for deeming him fit for the opportunity to coach the team

" I want to say a very big thank you to you sir for this wonderful opportunity given to me. 

``I promise to do my best for the team, I shall not disappoint or abuse this rare opportunity,'' he said.

Confluence Queens Football Club finished fourth last season behind Delta Queens, Bayelsa Queens and Rivers Angels FC.