Club Owners Secretary, Enakhena explains reason NPFL date is postponed
Posted : 18 August 2023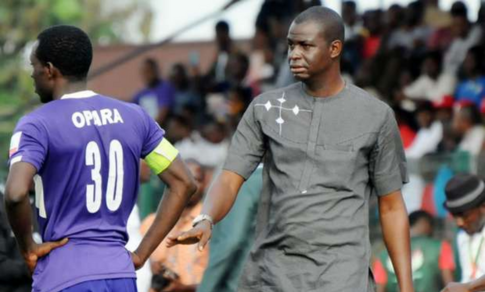 The Secretary of Club Owners of Nigeria, Mr Godwin Enakhena on Thursday gave insights into the reasons the kick off date of the 2023/2024 Nigeria Professional Football League (NPFL) was postponed.

Enakhena who is also the Chairman of newly promoted NPFL team Sporting Lagos in a chat revealed that the decisions to postpone the league resumption was made to give room for the streaming arrangements of Propel Africa, impacted.

Africa Sport Network (ASN) reports that the management of NPFL had postponed the resumption of the 2023/2024 NPFL season by two weeks

The start of the 2023-24 Nigeria Professional Football League season has been engorged in mild drama and criticisms following recent reports from the League's Board on shifting the resumption date two weeks further from the initially proposed August 26th.

At a  consultative meeting with Club Owners on Aug. 3, the Gbenga Elegbeleye-led board had proposed two league formats for the 2023-24 Nigeria Professional Football League season, to the Club Owners and stakeholders present.

The options were the Abridged League consisting of two groups of 10 clubs apiece in an 18-MatchDay season or a linear marathon format of all 20 clubs playing home and away in a 38-MatchDay campaign, as the floor indicated their preferences.

However, the stakeholders were favourably disposed to the linear league format after which it was later announced that the league had been put on hold for two weeks.

Enakhena added "It is better to start later when well prepared than to start haphazardly.

"The Club Owners were presented in Abuja with both options presented before us for running the new league season, and we all indicated our choices.

"Propel Sports Africa who are League partners also needed to secure enough bandwidth to host the League games on their streaming platforms, so, the stakeholders were all carried along in the overall decisions," he added.

The NPFL Board also considered the clubs representing the league on the continent in the CAF Champions League qualifiers, such as Remo Stars and Enyimba FC, facing Ghanian champions Madeama and Lybia's Al Ahly Benghazi respectively, from this weekend on the Aug. 20 and the next on Aug. 26.

NPFL accordingly proposed a new resumption date for the League which was put at September, while the draws for the fixtures has been postponed from Thursday,  Aug. 17 to 24 after the Annual General Meeting (AGM) on Aug. 24.