Chukwubuikem Ikwuemesi, former Flying Eagles star, joins Serie A's Salernitana
Posted : 19 August 2023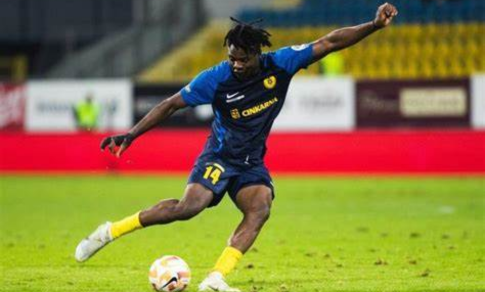 Former Flying Eagles star, Chukwubuikem Ikwuemesi, has taken a significant step in his football career by committing to a new chapter with Serie A club Salernitana, after making his mark with Slovenian side Celje.

Rumors and reports had been circulating, suggesting that the talented Nigerian player was on the brink of securing a move to the prestigious Italian top-tier club Salernitana. 

The anticipation surrounding his transition from Celje to Salernitana had been building.

In a noteworthy development, the latest information received from reliable sources reveals that Chukwubuikem Ikwuemesi's journey has indeed taken a pivotal turn. 

The 22-year-old Nigerian has now officially put pen to paper, solidifying his association with Salernitana. 

The contract spans a substantial duration of three and a half years, underlining the club's confidence in his abilities. 

Furthermore, the deal includes the enticing prospect of extending for an additional year, showcasing Salernitana's commitment to nurturing his potential and contributions.

This promising move marks an exciting phase in Ikwuemesi's career, as he embarks on his tenure with Salernitana, a prominent name in Serie A. 

The transition from Celje to the Italian club signifies his dedication and the recognition of his talent on a broader stage, providing an avenue for further growth and development. 

As the football world watches with anticipation, Chukwubuikem Ikwuemesi's new journey in Salernitana promises to be an intriguing and potentially transformative chapter in his professional trajectory.