Chelsea secures lucrative front-of-shirt sponsorship deal with Infinite Athlete
Posted : 30 September 2023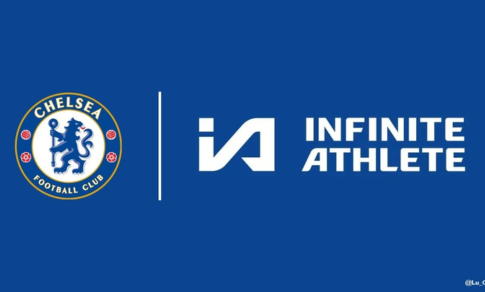 Chelsea Football Club has inked a significant £40 million-plus agreement with Infinite Athlete, a sports technology company based in the United States, to serve as their new front-of-shirt sponsor.

This development comes after Chelsea commenced the Premier League season without a front-of-shirt sponsor when their previous arrangement with Three, a communications company, expired.

This expansive deal, slated for the 2023-24 season, encompasses both the men's and women's team kits. Chelsea's women's squad will proudly don the sponsored shirts for their Women's Super League opener against Tottenham this Sunday, while the men's team is set to grace the pitch against Fulham on Monday.

In terms of financial value, this agreement positions Chelsea among the Premier League's elite, matching the likes of Tottenham and Arsenal as one of the top earners in shirt sponsorship.

For context, Liverpool's partnership with Standard Chartered is reputedly worth £50 million annually, and Manchester United recently unveiled a partnership for the upcoming season estimated to surpass £60 million per year.

Meanwhile, Manchester City boasts the league's most lucrative deal, with their long-standing partnership with Etihad raking in nearly £70 million per season.