Chelsea Manager Pochettino's unconventional method to boost Mudryk's confidence
Posted : 27 September 2023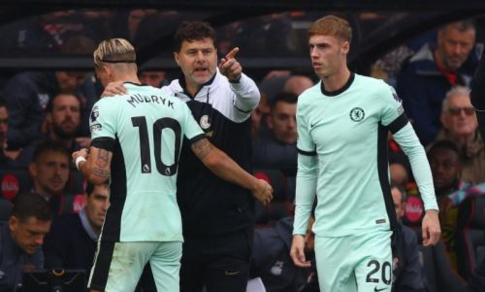 Chelsea manager Mauricio Pochettino has been engaging in a crossbar challenge with winger Mykhailo Mudryk as part of an effort to boost the player's confidence. Mudryk, who was signed from Shakhtar Donetsk in a deal worth up to £89 million in January, has yet to find the back of the net in his 22 appearances for Chelsea.

Pochettino and Mudryk have been competing at Cobham, with the manager explaining, "With Mudryk, I like to play sometimes to [hit] the crossbar from outside the box." He further mentioned that Mudryk had expressed reluctance, saying, "I don't want to play anymore with you because you always win." Pochettino responded by emphasizing the importance of belief and quality, especially for a young player like Mudryk.

The Ukrainian international, who was on the verge of joining Arsenal before his Chelsea move, has appeared in five of Chelsea's six league games this season, starting twice. Prior to his transfer, Mudryk scored 10 goals in 18 appearances for Shakhtar during the first half of the 2022-23 season.

Pochettino acknowledged the challenge of building confidence, stating, "The problem is we can't buy confidence at the supermarket. It's about time... creating situations where we can provide the trust and the confidence and the belief." He emphasized the psychological aspect of player development and its role in boosting a player's confidence to make a difference on the field.