Chelsea Manager Mauricio Pochettino calls for team growth amid poor Premier League start
Posted : 25 September 2023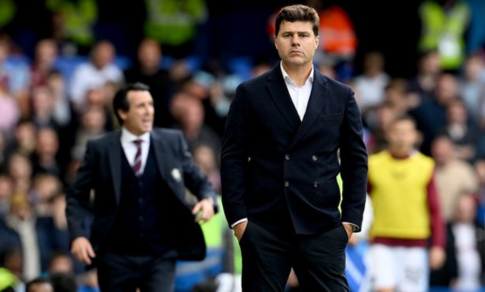 Chelsea manager Mauricio Pochettino expressed his concerns about the team's performance as they suffered a 1-0 home defeat to Aston Villa, extending their poor start to the Premier League season. Pochettino emphasized the need for the team to develop collectively and not just individually.

The highly invested Chelsea squad has struggled to score in their last three matches and currently sits in 14th place with only one win in six games, marking their worst start to a season since 1978. Pochettino acknowledged the importance of the team's growth, especially for young players who need to learn from their experiences, including mistakes.

He stated, "In this type of game, we are competing and want to win, and football is about winning. But also players, when they are young, need to learn, and experience and make mistakes. That's why we feel disappointed as there are too many situations like this."

Pochettino also mentioned that Chelsea's owners, who have invested approximately £1 billion ($1.22 billion) in new players since acquiring the club last year, are disappointed with the results but emphasized the importance of their support for the team's plan.

Chelsea's upcoming fixtures include a League Cup match against Brighton on Wednesday, followed by a league visit to West London neighbors Fulham on October 2nd.