Celtic icon greatly influenced my choice, Lawal admits truthfully
Posted : 18 August 2023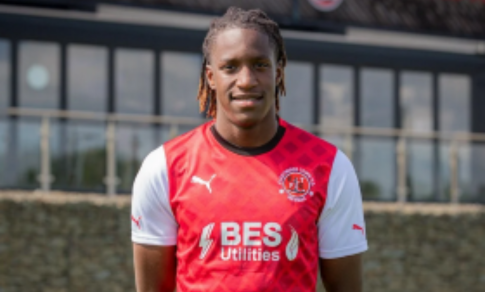 Bosun Lawal, a versatile central defender of Nigerian origin, has acknowledged Fleetwood Town manager Scott Brown's significant influence in his decision to join the club on loan for the upcoming season. 

Despite extending his contract with Celtic until 2026, Lawal aims to gain regular first-team experience and continue his development at Fleetwood Town.

Having been on the fringes of Celtic's senior team, Lawal made his debut last season and was part of their tour to Portugal and Japan. 

Brown's illustrious legacy as a Celtic icon and his extensive football career, including captaining Scotland and winning numerous honors, played a pivotal role in Lawal's choice.

In an interview with Fleetwood Town's official website, Lawal admitted, "Scott Brown is a huge name back in Glasgow, and I won't lie, he was a major factor in my decision to come to Fleetwood on loan for the season. This feels like the right place for me to develop as a footballer, stepping up to regular men's football and showcasing my potential to both Celtic and Fleetwood."

Lawal, a former Watford schoolboy, might mark his debut for Fleetwood Town against Derby County in a League One match on Saturday.